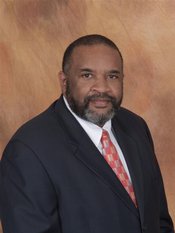 Willie Davis, Chief School Financial Officer
The Department of Business Affairs and Finance is responsible for the overall fiscal management of the Bessemer City School System. This responsibility requires oversight of the System's $67 million of assets and the stewardship of an annual budget of approximately $39 million. To fulfill these responsibilities, the department is organized under five divisions: Accounting (including Local School), Accounts Payable, Payroll, Purchasing and Fixed Assets Accounting. All budget reports are prepared in accordance with general accepted accounting principles and comply with reporting requirements outlined in Financial Planning, Budgeting and Reporting System for Alabama Public Schools.
WHAT DOES IT COST TO KEEP SCHOOL RUNNING
While education is the essential business of schools, behind the scenes of every classroom are employees who take care of everything from buildings to buses, burgers to bandages, boiler rooms to ball fields, budgets to bills. Still others provide security, keep track of supplies, wire computers, hire competent and the best qualified individuals and manage business.
OUR GOAL
Our goal is to properly manage the district's financial resources efficiently and in the best interests of students, teachers, staff and the community.
SOME THOUGHTS TO PONDER
The prosperity and welfare of any people depends in great measure upon the good education of its youths" - William Penn
"The whole people must take upon themselves the education of the whole people and be willing to bear the expense of it." - John Adams
"Education is more than a luxury; it is a responsibility that society owes to itself." – Robin Cook
"Only the educated are free." – Epictetus